COVID-19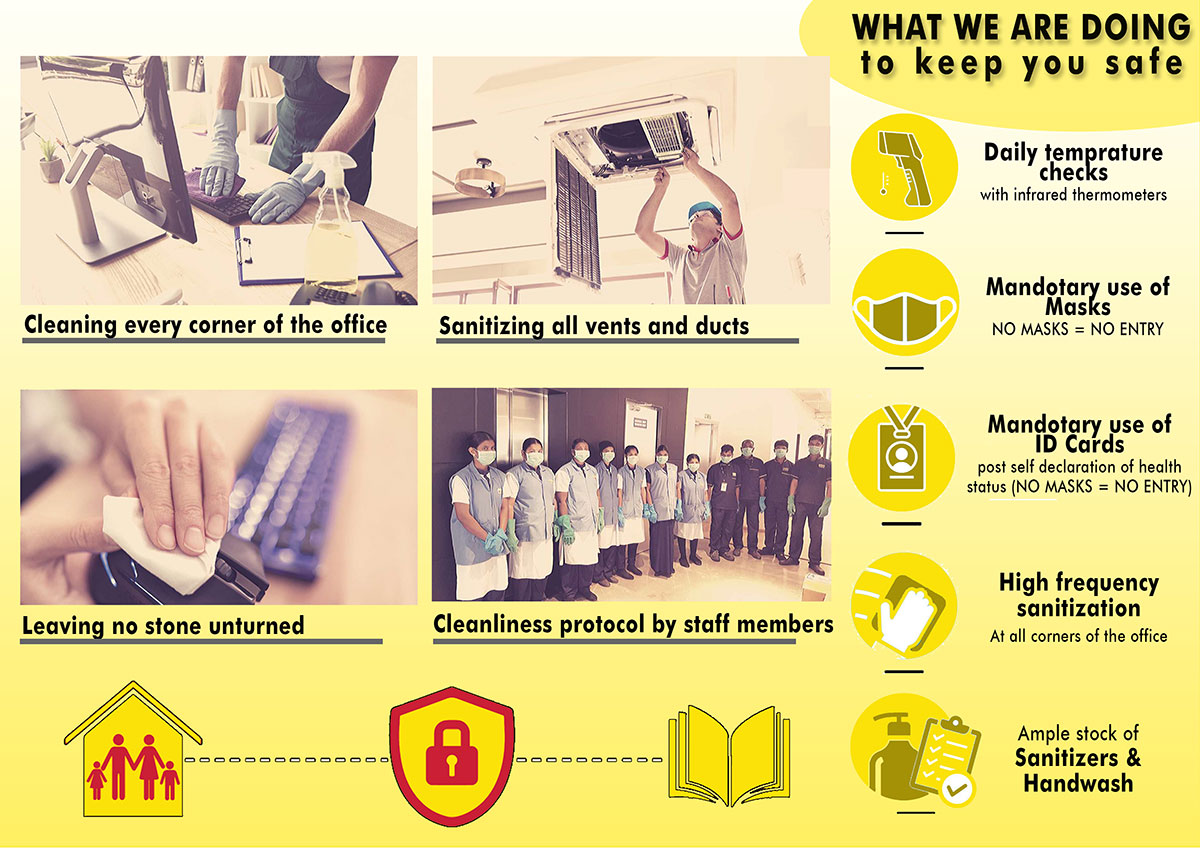 Response to COVID-19
Health and well-being of our community members has been our top priority. We value the importance of providing a safe and secure work place for you. Be assured that at Community Coworks, all precautionary steps are taken to ensure that our offices are clean, sanitized and ready.
Message from the Management
The outbreak of Covid-19 has brought a temporary change in our personal and professional lives. At Community Coworks, we are focused on protecting and supporting our families, employees, community and society as a whole. As a service provider, we always operate our services safely, and in accordance with government policies. Currently, we are in compliance with the guidelines listed by local authorities and The World Health Organization. We will continue to base our actions on those. It is believed that basic hygiene practices will help in the prevention of the spread, we would request our members to follow the same. During this time, let's give our family, health and positivity precedence over anything else. Let's be responsible citizens. We will get through this together, stronger and unbowed.
Precautionary & Safety Measures
All Community coworks employees have been certified by Apollo MedSkills for completing the COVID-19 Awareness and Prevention program.
All our workspaces are fumigated and sanitized rigorously on a continuous basis.
Hand sanitizer dispensers are placed at the entry points and at all key places inside the workspace.
Our executives, security and housekeeping staff will be wearing masks. Additionally, masks are readily available for our members as well.
A Thermal scanner is present at all our offices. This will check the body temperature. Anybody with a body temperature above 98.6 °F will be directed for a medical check-up.
Our housekeeping staff have increased the frequency of the cleaning schedule. We are also sanitizing door handles and work desks.